Description
First grade Almond nuts from one of the high-quality domestic producers.
Mamra almonds
Mamra almond is one of the most famous Iranian almonds that even has a global reputation and each year it exports to other countries.
Some features of mamra are:
Mamra has higher carbohydrate content.
Mamra contains more oil and therefore more calories than the other two.
Mamra has slightly lesser protein content as compared to Californian almond.
Mamra is also richer in sugar content than the other two types, and that is why it is considered as a potent energy snack.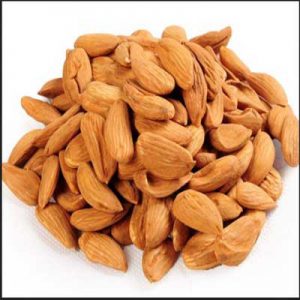 Grades of Mamra Almonds
5A: 80-90 COUNT PER 100 GRAMS

4A: 90-100 COUNT PER 100 GRAMS

3A: 100-105 COUNT PER 100 GRAMS

2A: 110-115 COUNT PER 100 GRAMS

A: 120-125 COUNT PER 100 GRAMS

ES: 130-135 COUNT PER 100 GRAMS

ESB: 140-145 COUNT PER 100 GRAMS

MINI: 150 COUNT UP